U.S. Highway 50 is a 3,000-mile Mid-America belt of asphalt connecting Ocean City, Md., and Sacramento, Calif.
The highway passes through several large cities in the eastern and central U.S. including Washington, D.C., Cincinnati, St. Louis and Kansas City. West of Kansas City, the road connects small and medium-size communities as it cuts across the plains, deserts and mountains of the American West.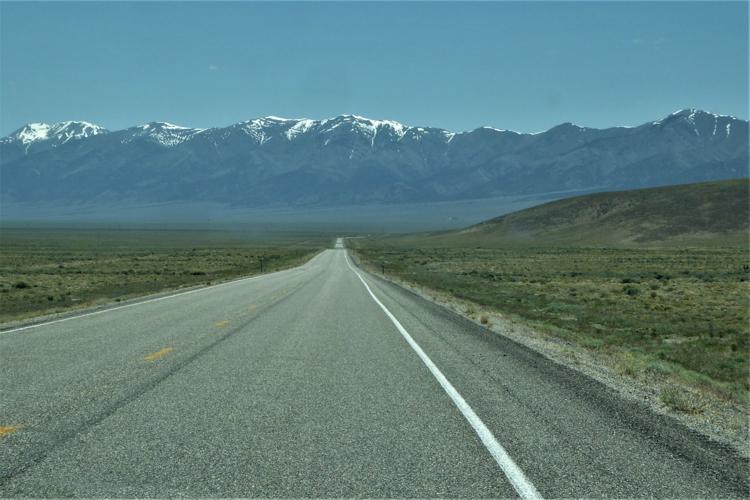 One lightly used segment of the highway across central Nevada was dubbed "the Loneliest Road in America" in a 1946 edition of Life magazine.
In this part of Nevada, the two-lane road stretches across 325 miles of high desert in a region with more jackrabbits than humans.
Travelers on this section of the highway are frequently all alone as the road ahead stretches to the horizon.
In late May, we made our third drive across the loneliest road. It was a leisurely drive with time to explore the towns, talk to the residents and take in the rugged but beautiful scenery.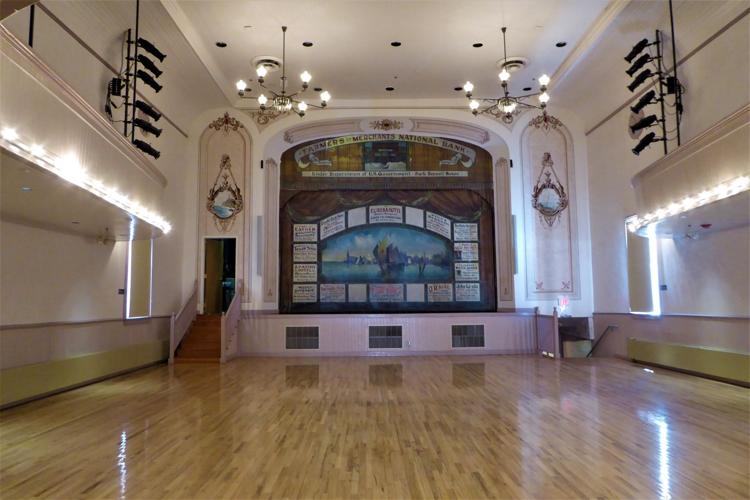 We visited one of America's most isolated national parks, rode an historic train, explored a beautifully restored opera house and met a young man bicycling from Colorado to Alaska.
Our Nevada trip began in Las Vegas where we picked up a rental vehicle and headed 250 miles north to Ely, a town of 4,000 on U.S. 50.
Ely is in eastern Nevada and serves as a base for exploring Great Basin National Park, one of America's loneliest national parks.
While some stories and brochures consider the loneliest road as the 380-mile stretch between the Nevada/Utah border and Carson City, a better standard is the 320 miles from the border to the town of Fallon.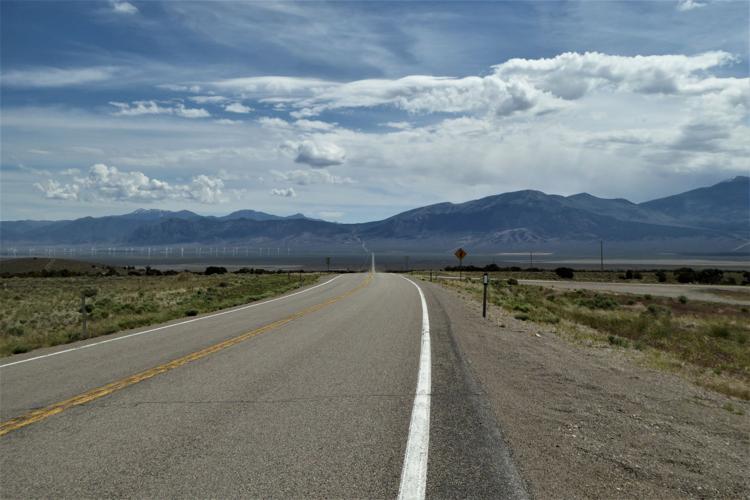 Traffic picks up considerably near Fallon, a town of more than 8,000 and home to Fallon Naval Air Station. Traffic increases further west near Carson City, a town of 55,000 that serves as the Nevada state capital.
U.S. Highway 50 isn't lonely in western Nevada. Between Nevada's eastern border and Fallon, however, towns and residents are sparse and Highway 50 earns its name.
During a three-night stay in Ely, we devoted a full day to exploring the national park and most of another day at the Northern Nevada Railway. Each was outstanding and we plan to tell you about them in upcoming columns.
We spent an evening walking Ely's sidewalks while checking the stores and viewing the many large murals painted on buildings.
One afternoon, we drove 12 miles north to the small town of McGill where a fully stocked drug store that closed in 1979 is maintained as a museum. Business records including prescriptions and invoices date back to 1915. It is open by appointment.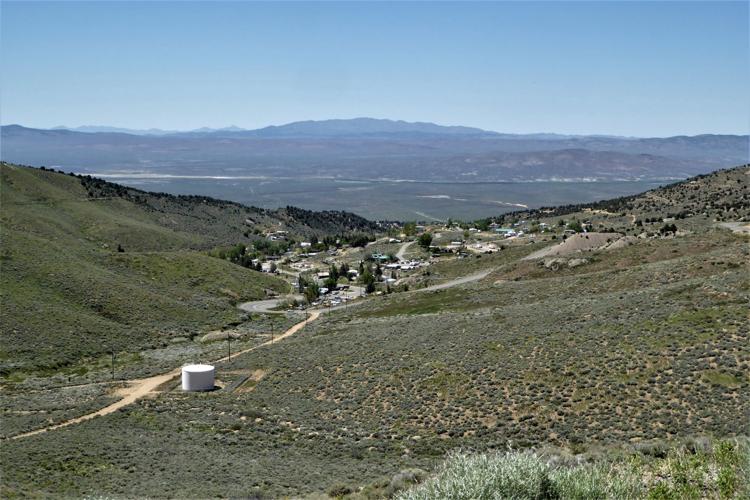 Departing Ely, we headed west on U.S. 50 for the town of Fallon. While the 260-mile stretch can be driven without stops in about four hours, we spent the entire day on the road with stops to explore the historic mining towns of Eureka and Austin.
Eureka, with its historic opera house and courthouse, is an especially interesting stop. A boomtown with a population of 9,000 in the 1870s, Eureka is considered one of the West's best preserved mining towns. At the Eureka Opera House, we met up with Patty Peek who took us on a tour of the opera house and courthouse, each of which dates from 1879.
Numerous buildings from the late-1800s remain and make for an interesting walking tour.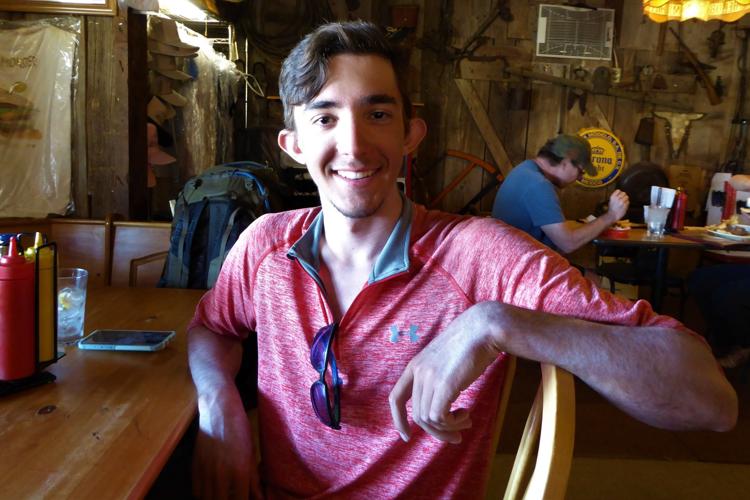 Then it was on to the one-time prosperous mining community of Austin with 11 buildings and sites listed on the National Register of Historic Places.
The town's population, once nearly 10,000, is now down to less than 200.
The most unusual historic site is Stokes Castle, constructed in 1897, for an eastern financier with mining interests near Austin.
Our last stop prior to reaching our destination was Middlegate Station. What a great place this is!
Located in the middle of nowhere, the funky saloon with a ceiling covered in dollar bills is famed for its Monster Burger, a four-and-a-half-pound massive burger with the appearance of a whimsical space alien. Eat the whole thing and you get a free T-shirt you can wear on your way to the hospital emergency room.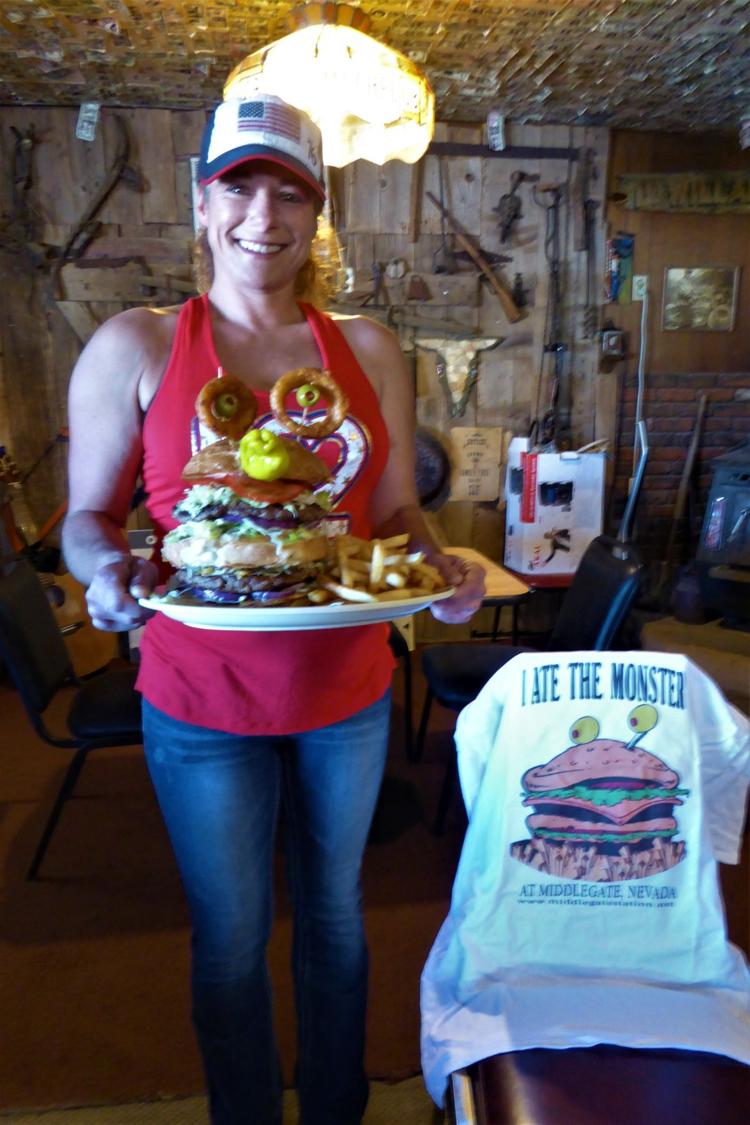 We split the burger four ways and still had plenty to eat.
Overall, The Loneliest Road in America was all we expected: friendly people, interesting vistas and lots of history.
As an added bonus, visitors can obtain a Loneliest Road passport and have it stamped at various places along the highway. Obtain at least five stamps and travelers can mail an attached postpaid card and receive a certificate verifying their trip across the Loneliest Road.
A traveler can't ask for more. 
David and Kay Scott are authors of "Complete Guide to the National Park Lodges" (Globe Pequot). Visit them at mypages.valdosta.edu/dlscott/Scott.html. View previous columns at www.facebook.com/DavidKayScott. The Scotts live in Valdosta, Ga.