Don't let the name fool you: Nov. 30 may be Small Business Saturday, but it's one of the biggest days of the year for local shops.
"This is our time to shine," said Leslie Flint, owner of Indigo Boutique and Botanica, 303 Chestnut St. "It's our time to show our community our very best."
Small Business Saturday was launched in 2010 by American Express as a response to the growth of Black Friday and Cyber Monday shopping events that tend to revolve around big box chain retailers and online behemoths. The first Small Business Saturday also came when the country was mired in the worst recession of the past 50 years, according to a history of the event on the American Express website.
Ten years later, the campaign devoted to independently owned and locally focused stores has become a tradition of its own.
The appeal of small shops can compete with the larger outlets — and not just on the Saturday after Thanksgiving, according to Flint.
"Last year, we were mobbed in here from start to finish — on Friday and Saturday," Flint said. "Holiday shopping can often be very stressful. With small businesses, you get much more hands-on care and more attention to details. You don't get that in the hustle and bustle of the big box stores."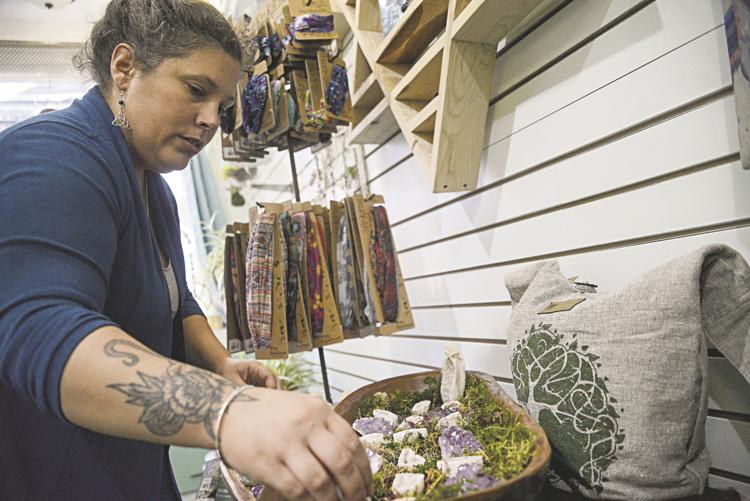 The result, according to Flint, is a more efficient and enjoyable experience, even on a day that's busy for the small stores.
Around the corner at The Kilted Kiln, 882 Park Ave., Small Business Saturday was less prominent on owner Pete Willis' radar but was no less welcome as a result.
"It's the first time I've heard about it, but any time the community comes out to support local businesses is a plus," Willis said Tuesday as he made his way from one group of pottery painters to another inside the shop. "Obviously, you hope that every Saturday is Small Business Saturday, but having an actual day specific to that is fantastic."
Community support has been in strong supply over his business's two years in Meadville, Willis said, and the resulting thankfulness goes both ways: Customers appreciate not having to drive to Erie to find the kind of activity his shop offers, and Willis appreciates the enthusiasm they bring into the pottery painting store.
"I never thought as a business owner that I would actually be thankful for being here, and that's what I think makes Meadville so wonderful," he said. "I'm amazed at how grateful people are. I love it here."
Back on Chestnut Street, Tim Kirk, owner of Meadville Fine Arts, said holiday shoppers don't typically purchase the paintings on display at the store to give as gifts, but they do stuff stockings with plenty of art supplies — to the tune of double the sales in a typical month. Many of them, he added, make a point of coming in on Small Business Saturday.
"We do have some dedicated people who are conscientious about shopping local and the thing I appreciate is that when they come in, they say that," Kirk said. "It's nice to see some people helping us smaller businesses stay in business."
About a block away, Christine Yamrick knew exactly how big of a day Small Business Saturday was for Chateau Christine, her clothing and jewelry store.
"Normally, it's our second busiest day of the year," Yamrick said. The busiest day, she added, is the annual Ladies Day Out event that took place in early November and served as the unofficial kickoff for the holiday shopping season at her store.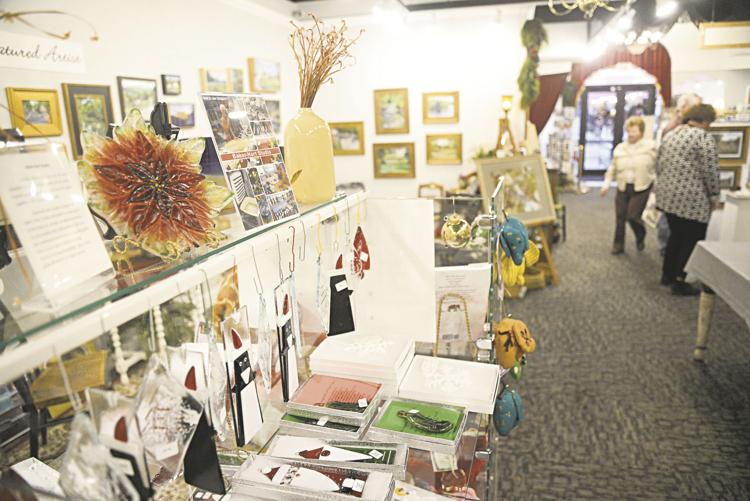 Yamrick is also aware of the importance of Small Business Saturday for another reason: It's the anniversary of when she first opened her store in the former Shops @the Bank space on Park Avenue around the corner from her current location. Like the event itself, Yamrick's store will mark its 10th anniversary this year.
"So it's a pretty big day for us," she said. "We've come a long way from @the Bank."
Like a number of downtown shops, Yamrick said she had big plans for Small Business Saturday specifically and the holiday season in general.
"We're seeing some more people coming in from out of town," Yamrick said, "so I feel like we're really becoming a destination."
Mike Crowley can be reached at 724-6370 or by email at mcrowley@meadvilletribune.com.