The fiercely contested race for Crawford County sheriff has a clear winner.
With 68 of 68 precincts reporting, unofficial vote totals have David Powers, the Republican nominee, with 10,079 votes and Neil Fratus, the Democratic nominee with 9,041 votes. With another 23 unresolved write-in votes as well, Powers received approximately 52.7 percent of the total votes cast.
The two men had a close, hard fought battle in the Republican primary in May with Powers winning the Republican nomination over Fratus, a fellow Republican. But with no Democratic Party nominee on the ballot for sheriff, the two also waged a simultaneous write-in campaign for the Democratic Party nomination with Fratus winning out over Powers.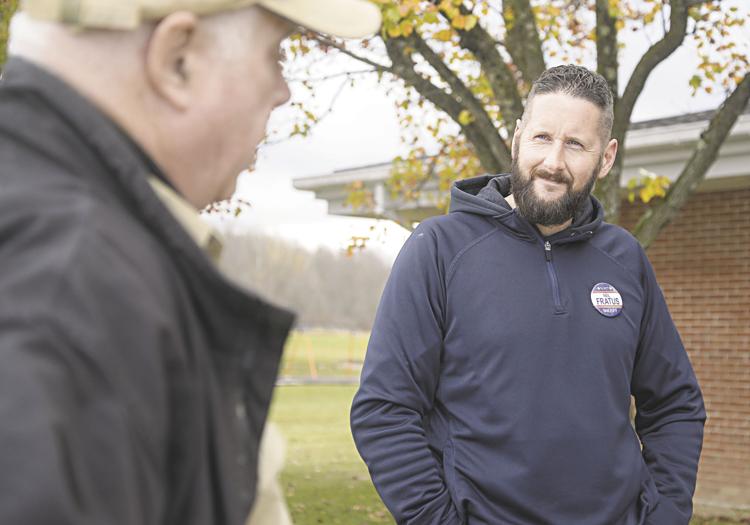 The effect of the long and increasingly contentious race was on Powers' mind shortly after the results from the final precincts reporting had been posted.
"This election has been so hard on so many friendships throughout the county," Powers said. "I'm hoping a lot of those friendships can be mended. I'm hoping the county can take some time to heal so we can get back to normal."
Tribune attempts to reach Fratus for comment were unsuccessful.
The two candidates have been vying to succeed Sheriff Walter "Nick" Hoke, who chose not to seek a fourth consecutive term as sheriff. Fratus, who had served 13 years as a deputy and been chief deputy for more than six years, resigned a week after the primaries due to what he claimed was political bias in the office following the election. By July, two other deputies had resigned and another had been fired.
With the staff now back to full strength, Powers, who was promoted to sergeant in the wake of Fratus' departure, said the state of the Sheriff's Office was less of a concern than the race's effect on county residents.
"The Sheriff's Office right now has been pretty unified," he said. "I know there's a sigh of relief going on in the Sheriff's Office right now."
When Fratus announced his candidacy in December, Hoke appeared in a video of the announcement posted to Facebook, standing alongside Fratus.
Powers announced his candidacy for the office in March of this year.
Following a Tribune-hosted sheriff candidates forum in April, Hoke publicly announced his endorsement of Powers and cited dissatisfaction with some elements of Fratus' campaign in explaining the decision to throw his support behind Powers. As supporters crowded Republican headquarters late Tuesday to watch Powers being interviewed by an Erie television crew, Hoke was among those there to watch.
Powers has been a deputy sheriff with the office for more than four years and is its firearms instructor. He previously served 22 years with Meadville Police Department, retiring as a shift sergeant.
The key to his victory, Powers said, was the hard work of his supporters.
"There were so many fantastic people," Powers said, standing before many of those supporters. "There's no way I could have done it without my committee and my wife."
Official tabulation of the votes begins Friday.
Mike Crowley can be reached at 724-6370 or by email at mcrowley@meadvilletribune.com. Keith Gushard can be reached at 724-6370 or by email at kgushard@meadvilletribune.com.