The Academy Theatre is preparing another installment of its very popular "A Bit of Broadway" series. This format strings together a number of songs from a variety of shows that are either long-loved classics or cutting-edge currents on the Great White Way.
Presented five times over the past two years, "A Bit of Broadway" draws on fresh material each time to enchant audiences with a smorgasboard style of show — rather than sitting through a couple hours of one production, audiences get a musical "sampler" of some of their favorites.
This sixth installment includes songs from oldies like "Annie," "Brigadoon," "Oklahoma," "Peter Pan" and "South Pacific"; more recent classics such as "Wicked," "Aida" and "Jersey Boys"; and the hottest new shows on Broadway today, like "The Book of Mormon," "Spring Awakening" and "Hamilton," plus many more. One song is borrowed from a movie that has all the earmarks of being a Broadway musical — "The Greatest Showman" — and, indeed, the stage version is already in the works.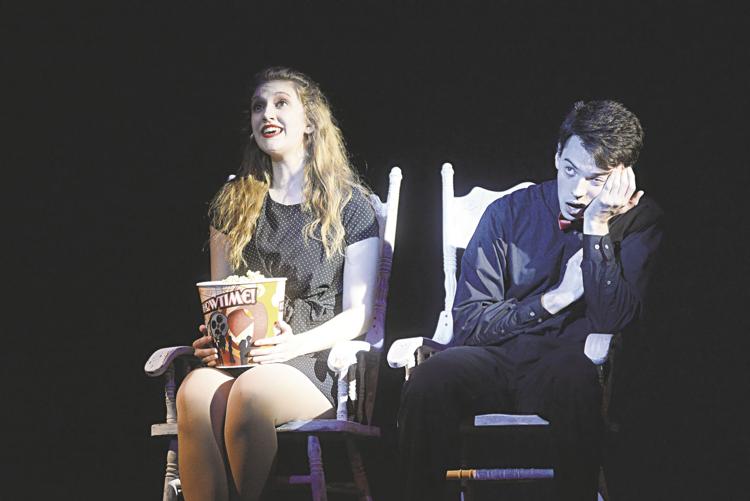 Performing in this "Bit of Broadway" are the child stars and teens of the Academy whose expertly developing voices match their youthful exuberance for the theater. Some of the theater's seasoned veterans of this stage are here, too — not to mention the theater's Artistic Director Julia Kemp, most recently seen onstage in her star turn as Dragon in "Shrek the Musical."
The cast list includes Aaron Brown, Maesa Burns, Julie Cepec, Eden Dorta, Gavin Empson, Terry Farlik, Weston Fettig, Michele Johnston, Carson Jones, Brylee Kula, Avery Lundin, Joey McMillen, Madison Morgan, Duncan Prather, Ben Samples, Aubrianna Sheckler, Madison Shoop, Faith Smith, Linus Smith, Oliver Smith, Glenn Tuttle, Naija Walker and Eric Ziegler.
Providing their talents as masters of ceremonies for the first time, as well as raising their voices in song, will be Lee Scandinaro and Autumn Vogel. They will provide insight and humor as they string together the varied songs from a variety of shows. It's a concept and a cast that can't miss when it comes to pleasing the patrons who want a great theater experience to match their summer sensibilities.
Running for only six shows over two weekends, "A Bit of Broadway" plays Fridays and Saturdays (July 26, 27 and Aug. 2 and 3) at 7:30 p.m. and Sundays (July 28 and Aug. 4) at 2.
For full information on times and ticket sales, call the Academy box office at 337-8000 to reserve tickets for $22, with a $2 discount for ordering at least an hour in advance. Or, visit the Academy online at theacademytheatre.org.
A pastor of two local churches, Tim Solomon is one of the music directors and performers at the Academy Theatre.