A Meadville businessman will be the newest member on the Crawford County Board of Commissioners when the board is seated in January.
With all 68 precincts reporting, unofficial results from Tuesday night's election have Eric Henry, a Republican and political newcomer, on top with 11,839 votes followed by fellow Republican Francis F. Weiderspahn Jr., second with 11,102 votes; Democrat John Christopher Soff, third, with 6,734 votes; and Democrat Dan Hunter, fourth, with 5,763 votes.
Henry is owner and president of Meadville Area Ambulance Service LLC while both Weiderspahn and Soff are incumbent commissioners seeking re-election — Weiderspahn after a third term and Soff a second term. Hunter, like Henry, is a political newcomer and a former business owner in Meadville.
The top three in the race for commissioner earn seats on the three-member board when it's sworn in January.
The county's third current commissioner, John Amato, announced in December 2018 he wasn't going to seek re-election.
Henry said his top priority upon taking office will be finding a way to bring the county back together in the wake of election.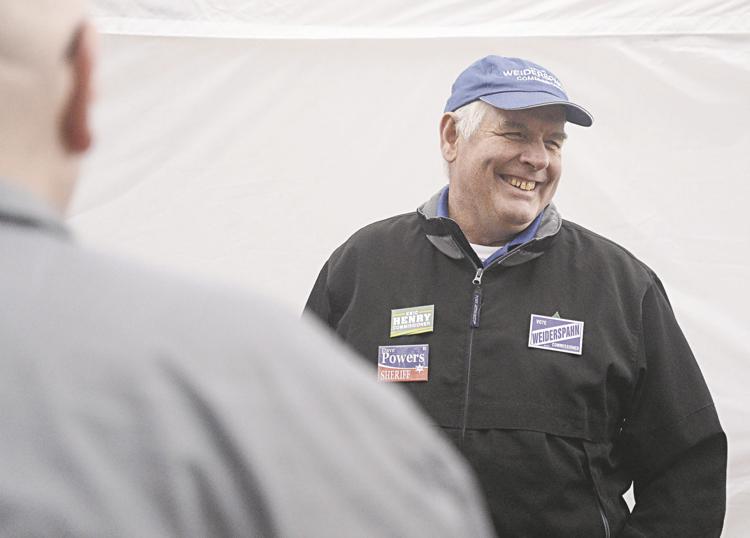 "There was a lot of division in the county," Henry said of the election in general. "I think that (getting people back together) has to be a priority."
Henry said he's planning to review county spending and reduce expenses and long-term liabilities where possible.
He also wants to create a task force to address the looming public safety crisis with the decline in volunteers for fire/emergency medical services; continue support of Crawford County Drug and Alcohol Executive Commission on combating the opioid crisis; have transparent government; and have open communication with citizens.
Henry said he expects challenges as he steps into a spot on the commissioner board. Henry has been attending many commissioner meetings and work sessions for the past year as well as meeting with various county department heads the past year.
"There's a lot in county government that goes on," Henry said. "The other two commissioners (Weiderspahn and Soff) have been very helpful in answer questions."
Weiderspahn, who has been chairman of the board of commissioners for both of his four-year terms, said he's looking forward to working with both Henry and Soff.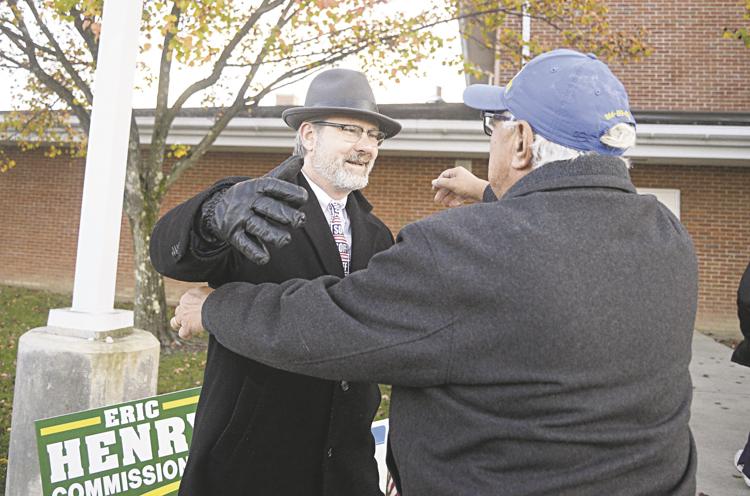 "I want to finish up what we've got at the courthouse — we've got almost half the courthouse empty" with the opening of the county Judicial Center in 2017, Weiderspahn said. "With a new president judge (coming in), hopefully we can work together and get that filled back up and eliminate the rent (of offsite offices). That was part of the goal of the new judicial center and save those costs for the county."
Soff, who is the vice chairman of the board, said he, too, wants to see the second and third floors of the courthouse occupied with county offices that now are outside the building.
"We also need to get the county personal care home up and running and we need to keep making positive strides with the Crawford County Care Center," Soff said.
Soff is a former Meadville businessman who was elected to Meadville City Council and then mayor of the city. Soff was first elected to the county board of commissioners in 2015.
Soff said he is looking forward to working with Henry.
"I don't know anyone who's worked harder and more discussions with staff to educate themselves," Soff said.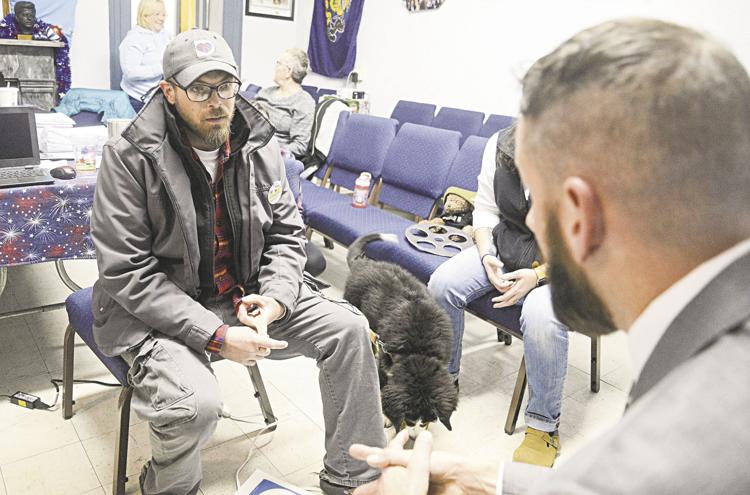 Though he came in fourth, Hunter said he felt he still did well.
"It didn't work out, but I had more than 5,700 votes," Hunter said. "I'm super proud of what happened. I think I did pretty good."
Hunter is a former co-owner Cobblestone Cottage and Gardens flower shop of Meadville and is an activist with various community projects.
Hunter said he had an eye to the future — possibly making another run for commissioner.
Keith Gushard can be reached at 724-6370 or by email at kgushard@meadvilletribune.com.