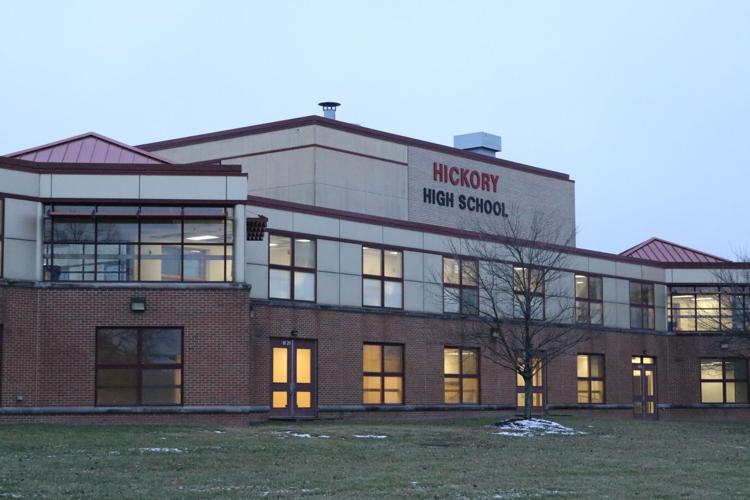 HERMITAGE — On Monday, the leadership at Grace Chapel Community Church honored the "community" part of its name.
The church opened its doors Monday afternoon to anyone who wanted to grieve the loss of Alexis Myers, 16, and Danielle Nelson, 15, who died Sunday night in an accident on a snow-covered Interstate 80 in East Lackawannock Township. For the Rev. Chris Bobby, one of the church's pastors, it was all about community.
"We just wanted to support the community as much as we can," he said.
Bobby said a steady stream of the two girls' friends from Hickory High School had passed through the church that evening, and that he expected about 20 students to attend the informal gathering. 
Grace Chapel offered itself as a place where the Hermitage community could come to terms with an incomprehensible tragedy — the loss of two teenage girls with bright futures ahead of them.
"They're just grieving right now," he said. "It's a process."
State police said the accident took place shortly after 6:30 p.m. near the 14.1 mile marker on Interstate 80, about one mile west of the highway's Mercer interchange. Myers, Nelson and two other girls were in a vehicle traveling east on the interstate when they were hit by two tractor-trailer trucks.
Mercer County Coroner John Libonati declared Myers and Nelson dead at the scene from blunt force trauma. Two other girls, including the 17-year-old driver, were taken to a hospital in Pittsburgh with what state police said were believed to be serious injuries. 
Jarmono L. Hogg, 37, of Fairview Park, Ohio, one of the tractor-trailer drivers, was treated at Grove City Medical Center in Pine Township. The other truck driver, Michael I. Smith, 53, of New Berlin, Union County, was not injured.
On Monday, Hermitage schools called for a two-hour delay so staff could prepare to interrupt education in exchange for counseling students dealing with the loss of their own. District Superintendent Dr. Dan Bell said the students spent Monday grieving among themselves.
"There were some students who formed small quiet groups, while there were others who wanted to discuss things one-on-one with somebody," Bell said.
Bell and the district's crisis intervention team met Sunday evening to plan a response, which included the presence of school counselors and police officers from the Mercer County Critical Incident Response Team trained in grief counseling. Volunteers with therapy animals and clergy representatives also were at the school.
High school staff turned Hickory High School's Triple-A Cafe into an area where students could talk to counselors. Bell said the room saw "significant traffic."
Hermitage canceled a scheduled girls basketball game Monday against Conneaut. The game will not be rescheduled — to avoid conflicts with calling hours or funeral services for Myers and Nelson — and Conneaut will receive a forfeit victory, said Barbara Dzuricsko, Hickory High School supervisor of athletics and activities.
Bell said other schools have reached out to Hermitage to offer condolences, often tangibly.
"Every district in the area has offered counselors. West Middlesex schools sent us large amounts of bagels, doughnuts and coffee, and Sharpsville schools sent us food for lunch," he said. "I've even heard from as far away as Jamestown and Grove City."
Help will also come from Sharon, a district that is all too familiar with the loss of its own.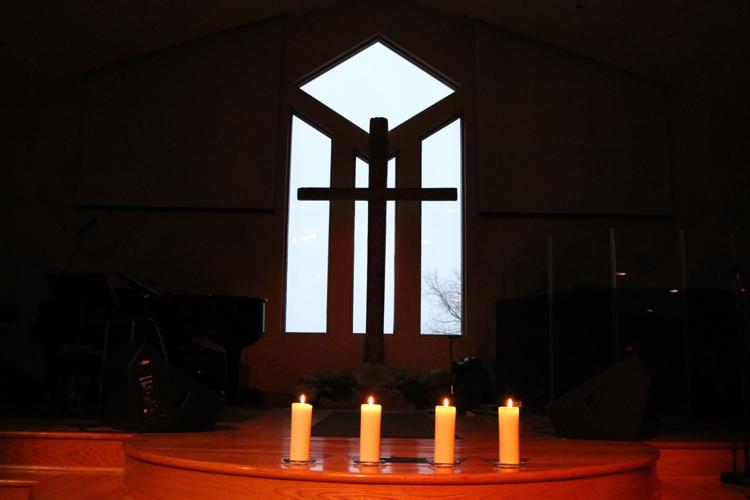 Echoes of tragedy
Even now, after more than five years, Mike Fitzgerald can still remember the precise moment he began receiving the phone calls — Nov. 8, 2013, 11:17 p.m.
That was when Fitzgerald, then in his first day as principal at Sharon High School, first heard about the car accident that had taken the lives of two senior football players.
The accident is never far from Fitzgerald's mind, but the memories blazed anew after he heard about the deaths of Nelson and Myers Sunday night.
Fitzgerald, still Sharon High School's principal, said Danielle Nelson was a daughter of Sharon French teacher Courtney Nelson, and Sharon students knew the two girls. He called Myers and Danielle Nelson part of the Sharon family.
"They weren't in the building every day, but they were in the lives of our students, and our students were in their lives," Fitzgerald said.
Sharon High School held a staff meeting after school Monday to talk about supporting Courtney Nelson in the aftermath of Sunday's tragedy, and Fitzgerald said the school brought district counselors from the elementary schools to help students and teachers. If needed, the school will also call grief counselors from outside the district.
"This is a colleague. This is a friend," he said of Courtney Nelson. "She needs to know that we are here for her."
Because of his previous experience, Fitzgerald said he can understand the pain Hermitage officials and students are going through. The accident, Nov. 8, 2013, along the Shenango Valley Freeway near downtown Sharon, took the lives of Sharon seniors Corey Swartz and Evan Gill. John Zdelar, 50, of Brookfield, also was killed.
"The million-dollar question is why," he said. "And I'm not sure we'll ever have an answer."
Monday, after an all-too-similar tragedy struck neighboring Hermitage School District, Fitzgerald remembered the community support Sharon received after the deaths of Swartz and Gill, when neighboring schools, including Farrell and Kennedy Catholic, reached out to help.
"I didn't get through those 24 to 48 hours by myself," Fitzgerald said.
When it came time to help Sharon five years ago, Hermitage School District might have led the way. Hermitage staff sent food to help Sharon students the following Monday, and Hickory cheerleaders painted a banner to support their friends at Sharon.
Fitzgerald said Sharon would return the condolences for Hermitage's tragedy.
"Unfortunately, we've been through it, and we want to make sure we're there for them because they were there for us," he said. "Right now, our goal is to do whatever we can."
 Fitzgerald said he was hopeful that the students in both districts will be able to work through their grief, even if the pain never completely subsides.
"When things like this happen, you learn that young people are very resilient," he said. "More resilient than we sometimes give them credit for."
Recovery
Dr. Lisa Phillips, a clinical psychologist with the Mercer County Community Counseling Center, said grief can manifest itself differently with teenagers and children than it does for adults.
"On the one hand, they may feel numb and empty, and overwhelmed by sadness, but not want to express it due to embarrassment," she said.
Phillips recommended that parents can share their own memories of loss, and allow their children to deal with grief in their own way, which can include physical activity, art or journaling their thoughts.
Another outlet for grief is faith, she said.
And that could be appropriate because faith was an important element of Nelson and Myers' lives. At the time of the accident, Libonati said the girls were on their way to a meeting of Young Life Penn-West, which had a message of condolence Monday on its website. 
 "We are devastated by the tragic loss of Danielle Nelson and Alexis Myers, both beloved participants in Young Life. We mourn with and for their families, and will do all we can to support them in their grief. We are also praying for and supporting the families of the two young women who were injured in this accident. This is a time of unspeakable sadness, and we pray for reassurance, healing and hope.​"
Grace Chapel's pastor is familiar with the Young Life nationwide Christian youth program He said that the healing power of faith was part of the reason the church invited the community to its sanctuary Monday night.
"They're just looking for some prayers right now," Bobby said.