MERCER — An inmate at the State Correctional Institution at Mercer has been charged with killing his cellmate.
Darl James Heverly Jr., 35, was arraigned just before 11 a.m. Tuesday before Magisterial District Judge Daniel Davis of Mercer on charges of criminal homicide, aggravated assault, assault by prisoner, simple assault and reckless endangerment.
Heverly is accused by Pennsylvania State Police at Mercer of strangling his cellmate, Jason A. Kelly, 35, Monday night with pieces of a torn bed sheet. The two men were housed in the restricted housing unit at the prison, state police said.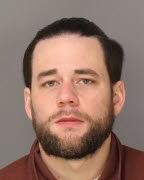 State police were called to the prison Monday night after corrections officers found Kelly unconscious in the cell at 8:54 p.m. during a routine check of the prison's restricted housing unit.
Corrections officers provided immediate emergency first aid until medical personnel arrived from the prison's infirmary, according to a statement issued by the prison Tuesday.
Kelly was transferred to Grove City Medical Center by Superior Ambulance Service where he was pronounced dead at 9:59 p.m. by a doctor at the hospital, the statement said.
There has been no official ruling on the cause of death as yet by the Mercer County Coroner's Office.
Kelly was serving a five- to 10-year sentence for robbery handed down from Allegheny County Court of Common Pleas. Kelly had been at SCI Mercer since March, the statement said.
Heverly is at SCI Mercer serving 29 to 58 years for a robbery with serious bodily injury case out of Union County, according to Nicole Franz, spokeswoman for SCI Mercer.
Heverly pleaded guilty to robbery, kidnapping and burglary charges in April 2007 for an assault on a then-70-year-old woman in June 2006. Heverly attacked the woman, forced her to write a check for $800, tied her to a chair, stole her car and drove to Williamsport to buy heroin.
Heverly's minimum sentence expiration date is Sept. 23, 2039, and his maximum sentence expiration date is Sept. 23, 2068, Franz said in an email. Heverly began serving the 29-year to 58-year sentence Aug. 15, 2011, after completion of sentences for other unrelated crimes. 
Following arraignment Tuesday on the homicide and other charges related to Kelly's death, Heverly was placed in the Mercer County Jail where he is being held without bond. Homicide is a non-bondable offense under Pennsylvania law.
Heverly is scheduled to have a preliminary hearing on the homicide case Dec. 16 in Mercer.
Keith Gushard can be reached at 724-6370 or by email at kgushard@meadvilletribune.com. The (Sunbury) Daily Item, which, like The Meadville Tribune, is owned by CNHI, contributed to this report.