The man being sought by state police in connection to a double homicide Saturday near Guys Mills is believed to be the stepson of one victim and half-brother of the other, according to Crawford County District Attorney Francis Schultz.
STEUBEN TOWNSHIP — As Pennsylvania State Police search for a suspect in the killings of two …
Jack Elijah Turner, 21, of Cochranton is being sought for questioning following the shooting of Shannon Whitman, 49, and her 10-year-old son, Darrin, at a Route 198 home between 6:50 and 10 p.m. Saturday. Turner faces a felony charge of theft by unlawful taking for allegedly stealing a gray or silver 2009 Lincoln MKS sedan, license plate KXW5126, from the residence.
Turner is believed to be armed and dangerous, according to state police.
Rumors that Turner had committed suicide spread in social media discussions of the murders over the weekend. Authorities were aware of those rumors, according to Schultz, but put no stock in them.
"That would be news to us. We believe he's alive — that's why we're actively looking for him," Schultz said late Monday afternoon. "There's absolutely zero evidence he has harmed himself."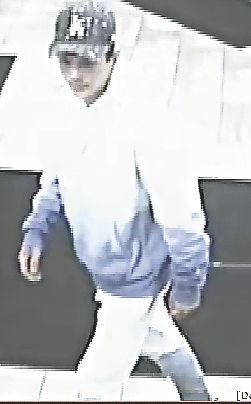 The search for Turner continued Monday with much of the focus in northeastern Mercer County, according to state police. In a post to Facebook, Stoneboro Police Department warned residents to use caution until Turner is apprehended.
"Keep your car and house doors locked and be aware of your surroundings," the post stated.
Schultz described Turner as a "person of interest" in the homicides. Asked if that means he is a suspect in the killings, Schultz replied, "I don't really know if there's a difference between the phrases."
Schultz declined to comment on whether authorities were pursuing any other suspects in the homicides.
Police in Erie County's Millcreek Township consider Turner a suspect in an early Sunday gas station robbery in Millcreek Township.
"We're investigating with the belief that it's the same person that PSP (Pennsylvania State Police) is looking for at this point," said Lt. Donald Kucenski, investigative services division commander at Millcreek Police Department, "but we haven't confirmed it yet."
Turner has not been charged in the gas station robbery, Kucenski said.
A robbery at the Kwik Fill gas station at 3360 W. 38th St. in Millcreek Township was reported at approximately 5:30 a.m. Sunday, according to Kucenski, and the description of the man who committed the robbery and his vehicle were consistent with descriptions of Turner. Kucenski said police are also checking video of the robbery from inside the convenience store. Turner's alleged involvement in the robbery was first reported by the Erie Times-News.
The money stolen from the store came from the lottery vending machine, according to Kucenski, and amounted to less than $1,000.
"The clerk was dealing with that money and had it out," Kucenski said, "so at that point (the suspect) went and retrieved his gun from the car and basically said, 'Give me the money.'"
No one was hurt in the incident, Kucenski said.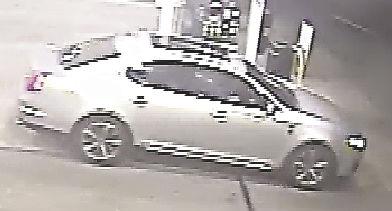 The gas station robbery suspect was described as a white male in his late teens or early 20s, wearing a blue-and-white hooded sweatshirt with matching pants and a black ball cap featuring a white logo. He was armed with a black handgun.
State police have described Turner as white with dark brown hair and brown eyes, 5 feet, 11 inches tall and 145 pounds. He also has a tattoo covering his right hand, has trimmed eyebrows and frequently wears what appear to be diamond stud earrings in both ears, according to police.
Millcreek police described the getaway car used in the robbery as a silver, four-door Lincoln — similar to the one Turner has been charged with stealing Saturday evening from the site of the killings.
Autopsies of Shannon and Darrin Whitman will take place at 11 a.m. today in Erie, according to Crawford County Coroner Scott Schell. Causes of death will be announced following the autopsies, Schell said.
Mike Crowley can be reached at 724-6370 or by email at mcrowley@meadvilletribune.com.