A century ago, the idea of a woman in the workplace was a relatively rare concept. In modern day, women have made major strides in the working world, with women representing nearly half of the workforce as of 2017, according to the U.S. Department of Labor.
Despite this, there are still some positions in which it is rarer to find women employed. Some jobs are kept out of their reach above the proverbial glass ceiling, with only a few breaking through.
The Meadville Tribune is highlighting just a few examples of Crawford County women who have taken on leadership roles and responsibility positions, serving as role models for future generations of women.
The medical executive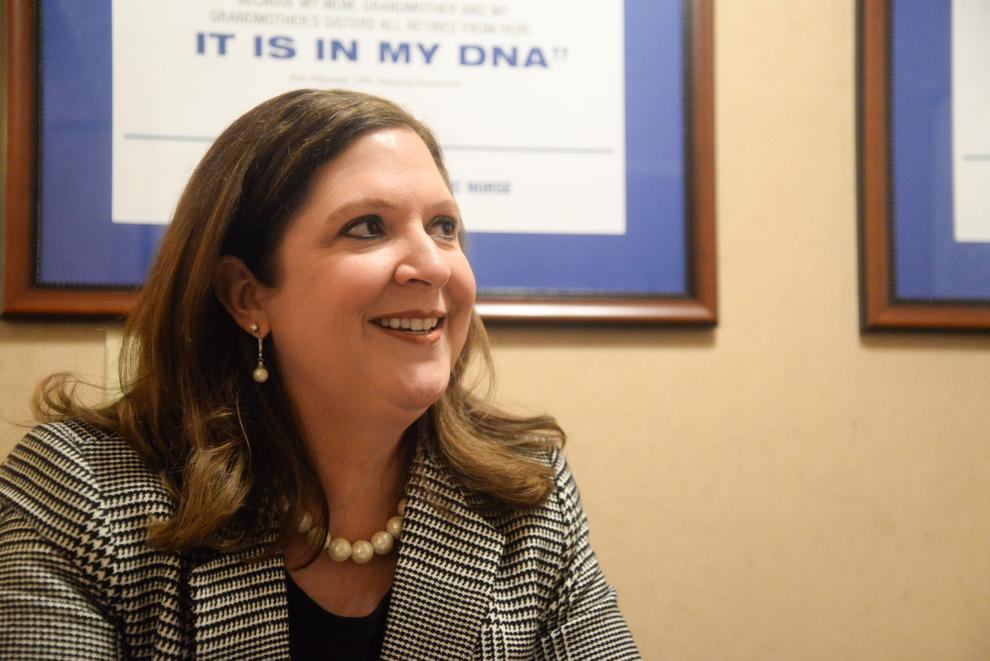 Valerie Waid may have only started in her position of chief nurse executive, also known as the CNE, for Meadville Medical Center in September 2019, but she is no stranger to the medical world.
Both of her parents were nurses, and she's held a variety of positions in the field, including serving as the director of Meadville Medical Center's cancer center, the Yolanda G. Barco Oncology Institute. She has also been an administrator for the Center of Clinical Pharmacology at the University of Pittsburgh and worked as a clinical nurse in a hematology/oncology unit for UPMC.
She is acutely familiar with the medical world, and as such, is also aware of some of the failings of her field in gender equality.
"I've seen inequity," Waid said. "I've seen the problems."
While it's not rare to find women working in hospitals, they are rarer in leadership roles within those institutions. According to a 2017 study by the American Medical Association, although the number of women enrolled in medical schools actually outweighs the number of men, women represent only 3 percent of hospital chief medical officers (CMOs), 4 percent of chief executive officers (CEOs) and 6 percent of department chairs.
Waid finds optimism with her current employer, pointing to the Meadville Medical Center as a positive example of an institution doing a better job of balancing who it hires.
"We actually are really much better off than most other hospitals nationally," Waid said.
Of the five top executives at the hospital — consisting of the CEO, chief financial officer, CNE, CMO and chief information officer — two of them are women. Of the administrative team at the hospital, five of the 14 members are women, according to Waid, while she finds many of the managers and directors to be women.
When she steps away from Meadville, the inequality becomes more noticeable for Waid, a problem she hopes to one day end.
"I think the day of having all white men sitting in a room is a thing of the past," she said. "And I will tell you, I've gone to my share of health care leadership conferences and that's what it feels like. It's kind of all white men, no diversity."
Waid also hopes she has set a positive example for others to follow. In addition to her leadership roles, she's earned numerous special recognitions for her work and efforts.
In 2012, she was Meadville Medical Center's first woman to earn the title of fellow from the American College of Healthcare Executives. In 2019, she was named Woman of the Year by the Business and Professional Women's Foundation.
In her role as the CNE, she acts as an intermediary between the hospital's nurses and the wider community, ensuring the medical staff can get everything it needs to do the job. She describes herself as "the nurse's nurse" and has found thorough enjoyment in her time at the Meadville Medical Center.
The hospital has also given back to Waid in many ways. She met her husband, Robb, while she was giving a tour of the Barco institute. The institute also served as Waid's place of care when she was diagnosed with an aggressive form of breast cancer five years ago, providing countless chemotherapies and surgeries over the year it took her to overcome her cancer.
The Waids have since started a family. Waid said many of her co-workers have grown accustomed to hear her son, Max, in the background whenever they call her at home.
While serving as the CNE takes an immense amount of responsibility, Waid is thankful for the work-life balance she has with the job, able to come home every day to her family while still making a difference at the Meadville Medical Center.
The college president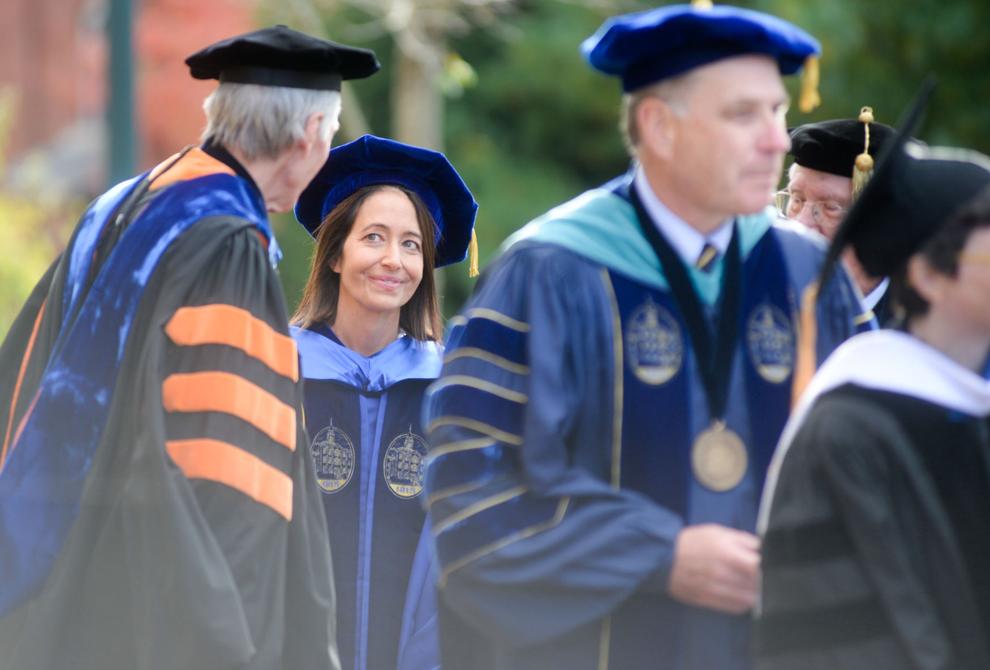 In the half year that Hilary Link has held her position as the first woman president of Allegheny College in Meadville, she's developed a colorful opinion of her work.
"It's been kind of a non-stop, crazy adventure in all the best ways," Link said of her time on the job since officially taking over July 1, 2019.
Link had been prepared for that possibility. Before she became president, she spoke with colleagues who had also taken on the job at other colleges. All of them told her it would be hectic at first, especially as the new presidents take in information about their new community.
Link feels energized by the highly frenetic nature of her job. So, while she's in the middle of the "busiest possible year you can imagine," she is ready and willing to take on the challenge and enjoys the variability of it.
"It really pushes you," she said. "This is not a career that is rote. Never mind having one day similar to the next, I barely have an hour that is similar to another hour."
Teaching has long been a career traditionally associated with women. However, similar to the medical field, it is rarer to find women among the leadership roles.
The American Council on Education found that in 2016, only three out of every 10 college presidents were women. Link believes such a disparity is because society does not do enough to support the ambitions of women. In fact, Link said she herself only around a decade ago would think it "a little bit preposterous" that she could become a college president.
Supportive colleagues and demanding positions she's held over the years made that goal seem more and more achievable. It was during her service as the dean of Temple University's Rome campus that the objective of becoming a college president no longer seemed insurmountable to Link.
Just as others have encouraged and served as role models for her, Link hopes she can do the same to them. Friends of her's, both men and women, have already become interested in following in her footsteps after she took over leadership of Allegheny College.
Link believes the education industry is becoming better at its diversity. While attending academic conferences, she's often amazed at how many speakers' bios describe them as the first woman to hold their job.
"It really is, I think, turning over," she said. "It will just take a long time because, historically, for hundreds of years, (college president) really was a role for men because they were the ones who had that kind of education."
That balanced future might not be that far off. Link believes that within 10 to 20 years, the number of woman college presidents will be closer to 50 percent.
Perhaps as a sign of this progress, Link said she's rarely been placed at a disadvantage or looked down upon throughout her career due to her gender. The only instance she can recall is when she first became dean of Temple University's Rome campus.
"There were definitely attitudes from some men when I first started my role who I think just assumed because I was a woman that I was sort of easy to manipulate or that they could get their way," she said. "And in some ways, I like to say to people 'I am a very kind, humane person,' but I'm way tougher than anybody actually thinks I am, so don't try me because I'll be as fierce as anyone."
The judge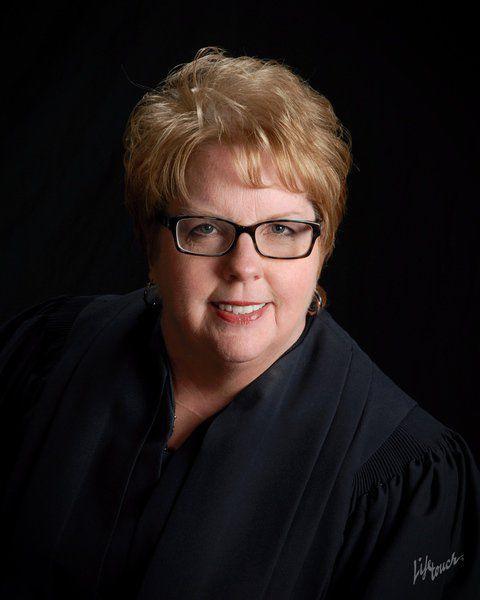 For 16 years, Rita Marwood has worked as one of Crawford County's magisterial district judges. It's a job which, according to Marwood, often involves seeing people at their worst.
"People who end up here don't want to be here," said Marwood, whose District Court 30-3-01 serves western Crawford County. "They put themselves in that position."
What encourages Marwood is when she sees those same people turn their lives around after they meet her. Examples include when an addict is able to break their addiction following time in prison and when a young person realizes the consequences of their actions. These are the kinds of moments that Marwood most enjoys. 
"If there is some way I can say something to them to make a difference, that's always my desire or goal," she said.
Many such instances of these life-changing moments have come throughout Marwood's career. She has had former truant kids send pictures of their diplomas to her, and she's even had a woman send her a "thank you" card for imprisoning her, an action which helped her turn her life around.
When it comes to the cross-section of her job and her gender, Marwood has found little conflict. She's never encountered a police officer who has treated her differently for being a woman, and only a few attorneys have shown her signs of ill-will for her gender. The worst she's encountered are a few defendants who have called her female-specific derogatory names, but she doesn't let such things be an issue for her.
"There really is no gender barrier in this field," she said.
Marwood said she would encourage any young girls interested in pursuing a legal career to do so, calling the field "wide open for opportunity" for women.
The police chief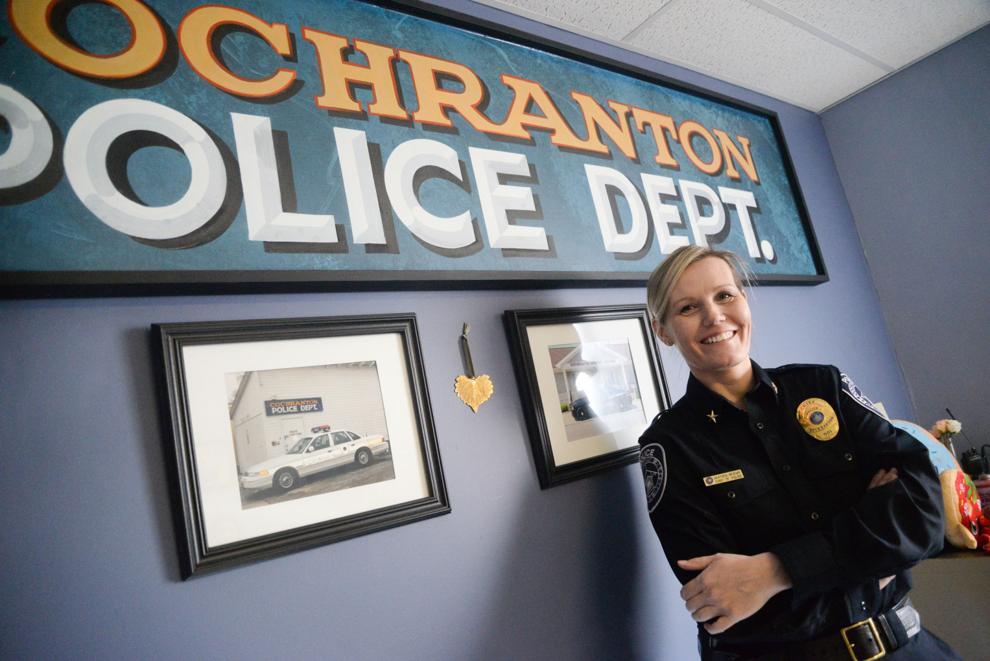 While Heather Beachy had always wanted to serve in law enforcement, she never felt the drive to take on the role of police chief.
"To be honest with you, I never had any intention of being the boss," Beachy said. "It was just kind of one of those things that happened. It's definitely been a blessing in disguise."
Beachy broke ground in 2012 by becoming the first woman to serve as the Cochranton Police Department chief. Beachy was a five-year veteran of the force when she ascended to the role and had previously held the position of sergeant.
Since taking on the role, Beachy said she's heard countless parents point her out to their kids, saying, "Look, it's a girl police officer." That was an experience Beachy missed out on growing up.
While she had uncles in law enforcement, she knew of no women police officers when she was young. Being able to serve as that role model for others is a serious affair for Beachy, as it's a sign "girls really can achieve anything."
"I think it's important that you can just have somebody to look up to," she said. 
Beachy also tries to be a role model in ways outside of her gender. She said she's very active in community involvement, visiting schools to meet with classrooms or taking part in events such as Shop With a Cop.
These activities, according to Beachy, show a more positive side of the police and foster an appreciation for officers.
"I think it's good for them to see us in a role where we're not always arresting people," she said.
The approach seems to have worked. Even while off the clock, Beachy said she receives many phone calls from people in the community seeking advice. Knowing that people are comfortable reaching out to her is a source of pride for Beachy.
Her job also brings her in contact with other Crawford County police chiefs, who Beachy said have never treated her any differently due to her gender.
After seven years on the job, Beachy cannot see herself leaving the role of police chief. She loves the community in which she works and has been able to balance her duties with being a single mother. In fact, she often takes the time to visit her kids at school.
"It's the perfect job for a mother," Beachy said.
The borough managers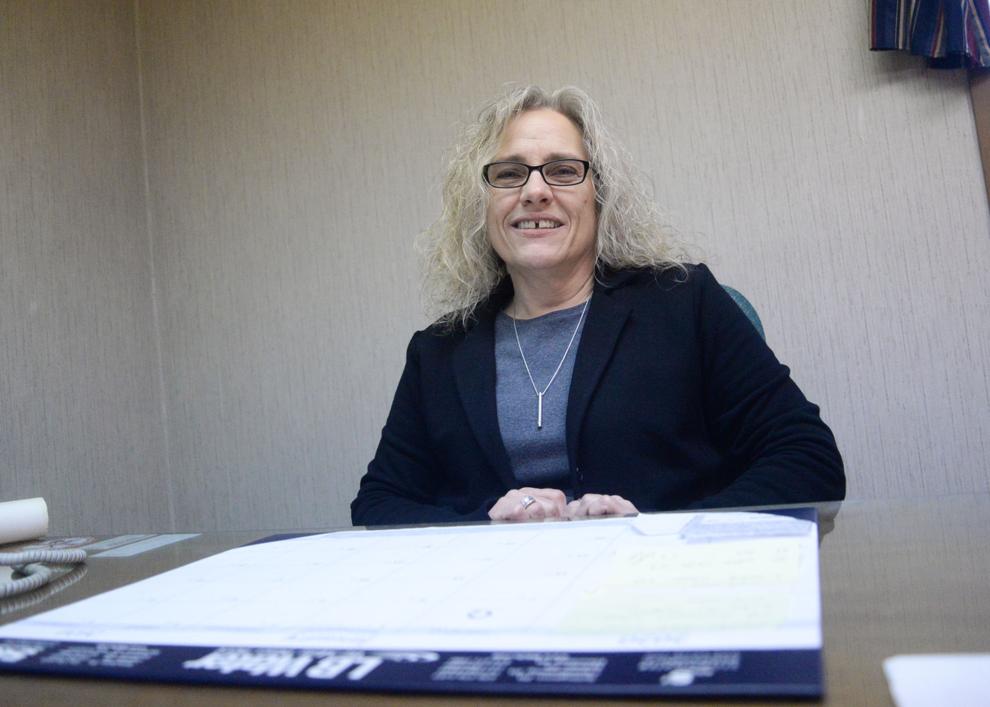 Managing the affairs of a borough can be a demanding job. There are reports to the state to fill out, payroll to account for and concerns of many residents to address.
Yet, it's a job Susan Armburger and Sandy Pude have found a natural fit for their lives. Armburger is Cochranton's borough manager, while Pude fulfills the same role for Cambridge Springs.
"It's a very rewarding experience," Armburger said. "I mean, there's so many things you can do to help where you live and raise your children."
Pude has served as the borough manager on two separate occasions in her life. She began working for Cambridge Springs government as a secretary in 1988, moving up to the manager position in 1990. She left in 1993 when she had her son but returned as a secretary after five years. She became manager again in 2014, taking over for the retiring Peggy Lewis.
The job entails being an expert in a diverse field of subjects. Pude said she's learned so much about water systems, sewer systems, police departments and more through her time as manager.
"I think I like that because it isn't the same thing every day," she said.
Armburger entered her role as manager with some preparation. She had previously served as an office manager for manufacturing businesses, an experience which had some overlap with her future job, namely when it came to dealing with people and managing payrolls.
She joined the Cochranton water department five years ago and worked her way up to becoming interim borough manager last November before formally receiving the official borough manager title in January. The prospect was, at first, a bit intimidating.
"I will admit at the beginning I thought, 'Wow, there's a lot to take in and make sure you're doing the reports to the state right,'" she said.
However, Armburger was able to acclimate. Nowadays, she finds enjoyment in completing long-term projects and bringing improvements to her hometown.
Pude, similarly, thought the job had some very high pressure.
"You're kind of under a microscope (for) every little thing you do and don't do," she said. 
In spite of this, she also finds the job an intensely rewarding experience, and she takes pride in her work.
"I don't have a college education, just high school, and that I've always been kind of proud of — that I've been able to do this without a college education," Pude said. 
Sean P. Ray can be reached at 724-6370 or by email at sray@meadvilletribune.com.