In this age of social distancing, there's a new countywide telephone "warm line" to help Crawford County residents and their families through the duration of the COVID-19 pandemic.
Peace4Crawford Hope Line isn't for emergencies but gives callers information about local services available and accurate information to stay safe during the pandemic.
The phone line is in operation 12 hours a day and is designed to be a way to alleviate some of the burden on local emergency lines and first responders.
The idea for the Hope Line came together about two weeks ago as the crisis began to unfold and deepen.
"We started talking about what we can do to help people stay connected and not be in the way," said Joe Barnhart, one of the organizers the Hope Line. "It's to provide information about specific resources — food banks, health care, mental health services."
It's being referred to as a "warm line" because it's for non-emergencies, unlike a hotline. But, it's not just a resource/information line, either. 
Trained volunteers will listen to individuals to help them navigate their concerns about the crisis and provide non-judgmental emotional support and assistance, Barnhart said.
There are people who may struggle during this time due to past trauma in their lives, Barnhart said.
The Peace4Crawford movement is committed to preventing adverse childhood experiences, healing trauma and promoting resilience. That trauma could be verbal, mental or physical abuse as a child.
"We look at trauma in a person's life as why they act as they do," Barnhart said.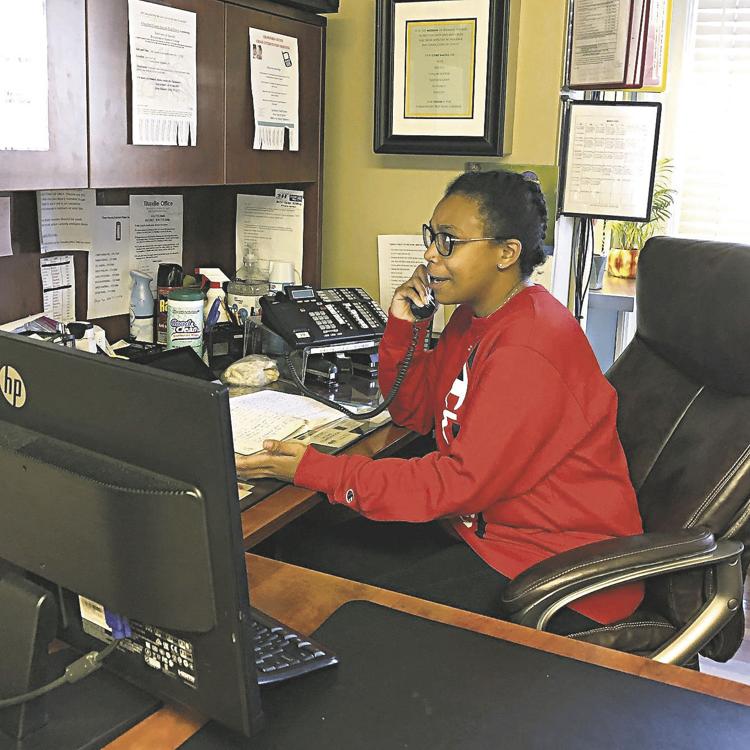 In Crawford County, the P4C movement is a subcommittee of the Crawford County Human Services Systems of Care Leadership Committee. The Systems of Care framework developed as a local collaborative effort to create a seamless, integrated and coordinated system of supports for children, youth and families.
The Peace4Crawford Hope Line is being done in conjunction with Women's Services Inc., the area's women's shelter.
"We have the infrastructure, so it made sense to piggyback on our system," said Bruce Harlan, Women's Services executive director. "This is a very difficult and stressful time for everyone, and our goal is to lend a compassionate presence to those who may need help right now. We have been humbled by the number of people who have stepped forward to help."
So far, there are 55 volunteers — from social service agency workers to teachers to those working at law firms — offering to help.
"I love our community," said Tory Hough, who is coordinating volunteers. "We want to be able to support people's mental health and well being so they know they're not going through this alone. We're being empathetic, not judgmental."
"I'm just passionate about offering a lending hand to people," said Janel Dunkerley, another volunteer.
Keith Gushard can be reached at 724-6370 or by email at kgushard@meadvilletribune.com.